Some McGing Photos
---
Some of the images here will be big, so be warned. I have in most cases created a small less quality graphic which is the one you see. Click on the image and the image should be available. The quality of the photo's simply required large files.
---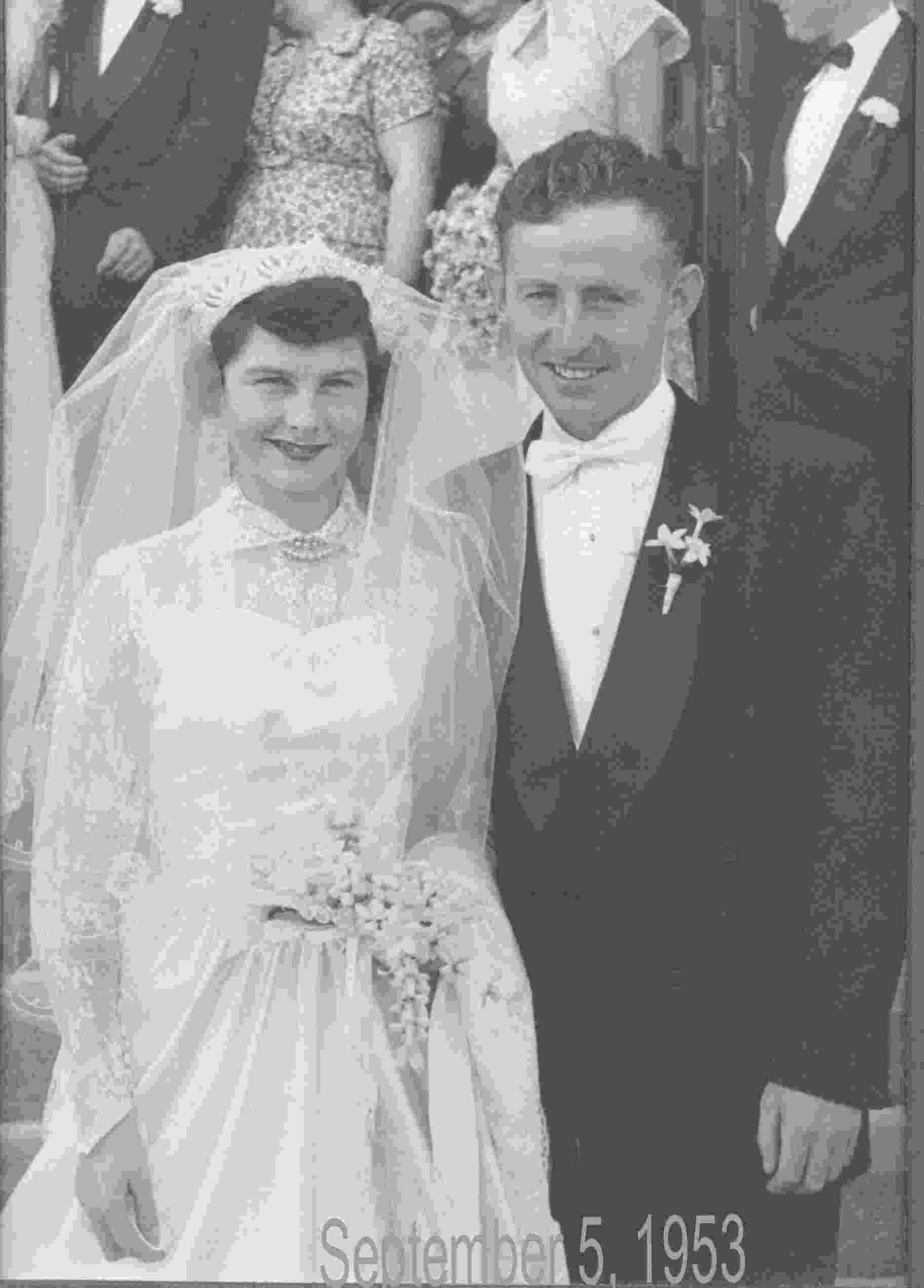 My parents, John and Sarah McGing on their wedding day.
---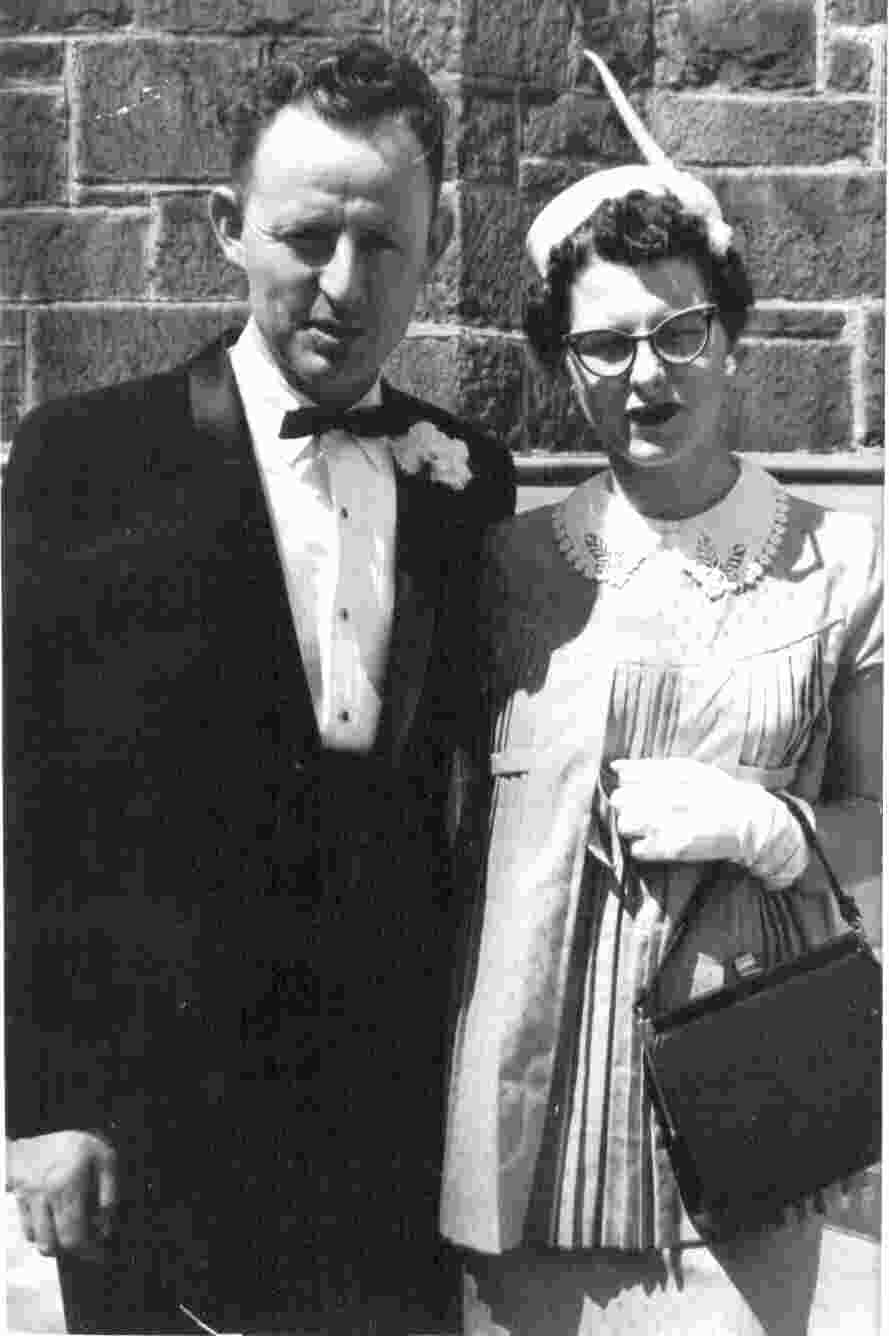 Mom, dad and me (I'm the one not yet visible)
---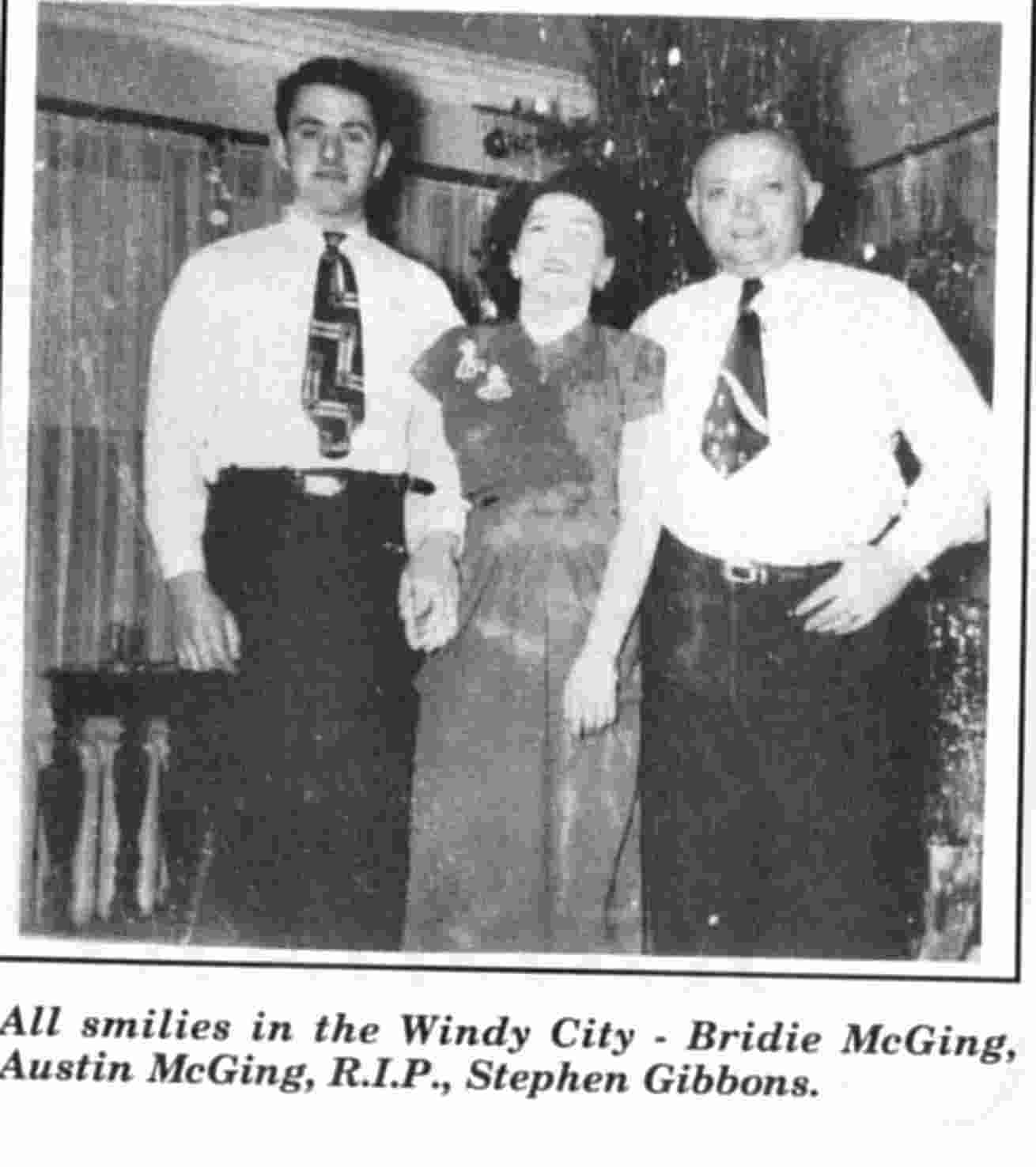 My uncle Austin, his wife Bridgie and a Gibbons relation.
---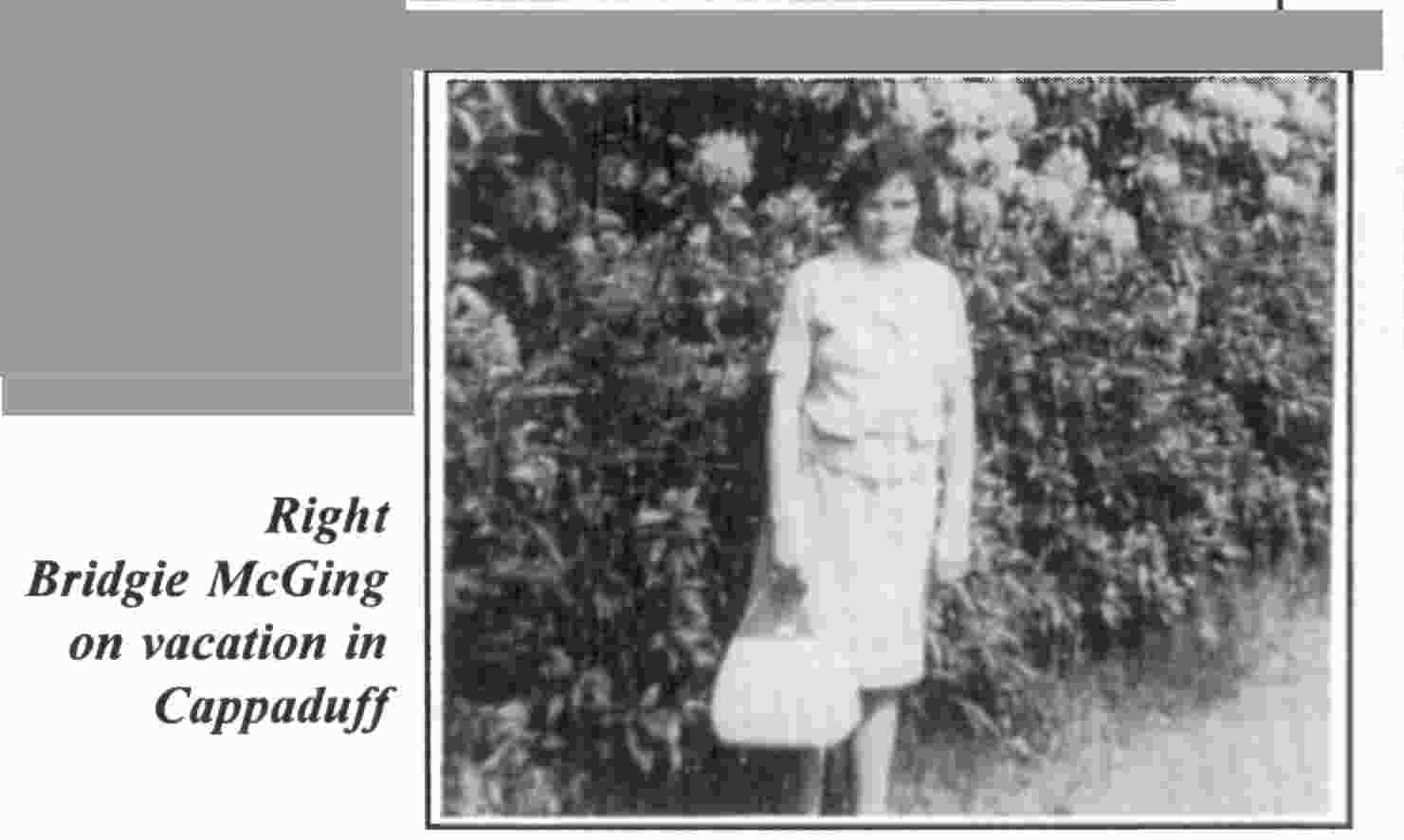 Not sure if this my Aunt or another Bridgie
---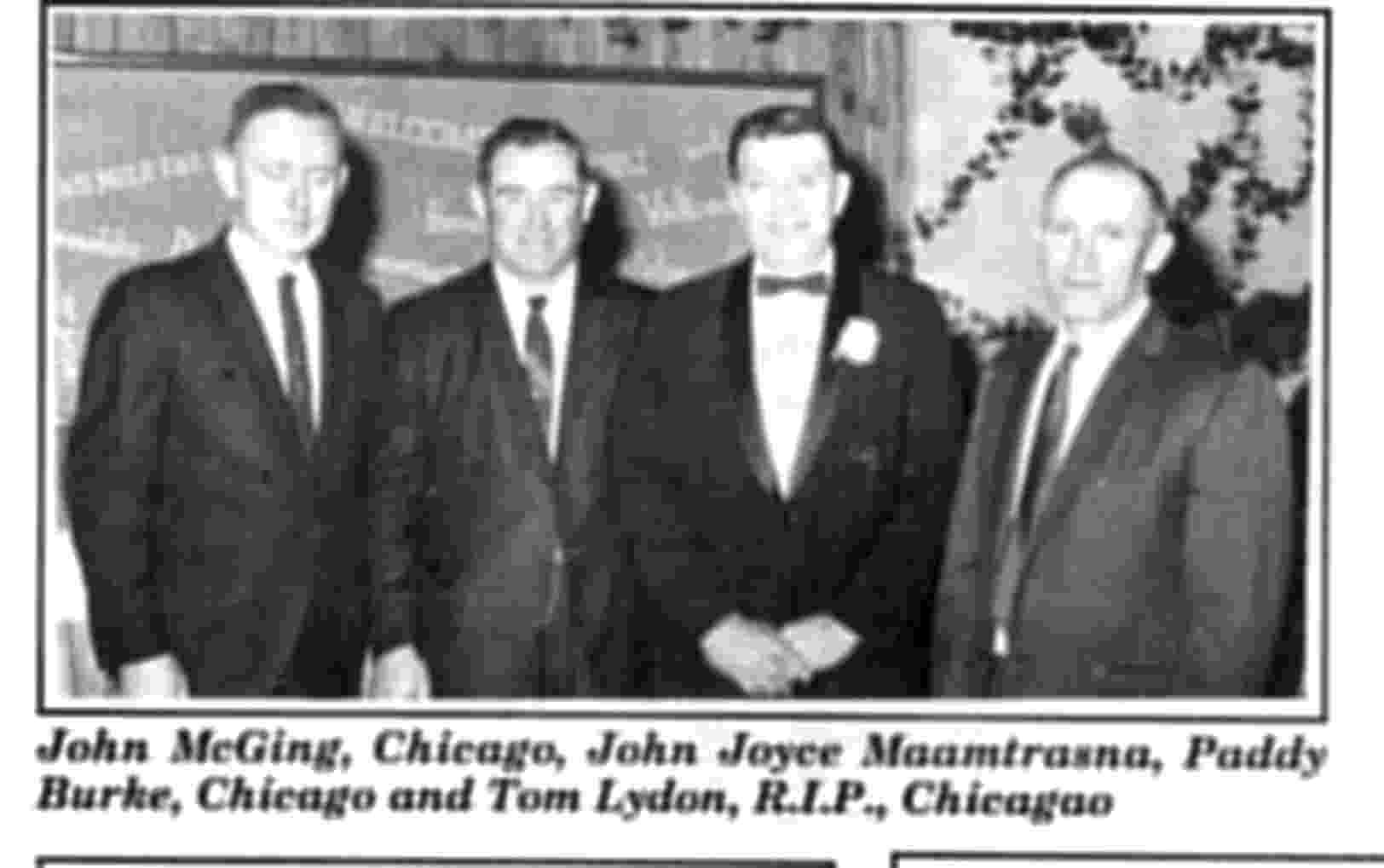 My dad and some others
---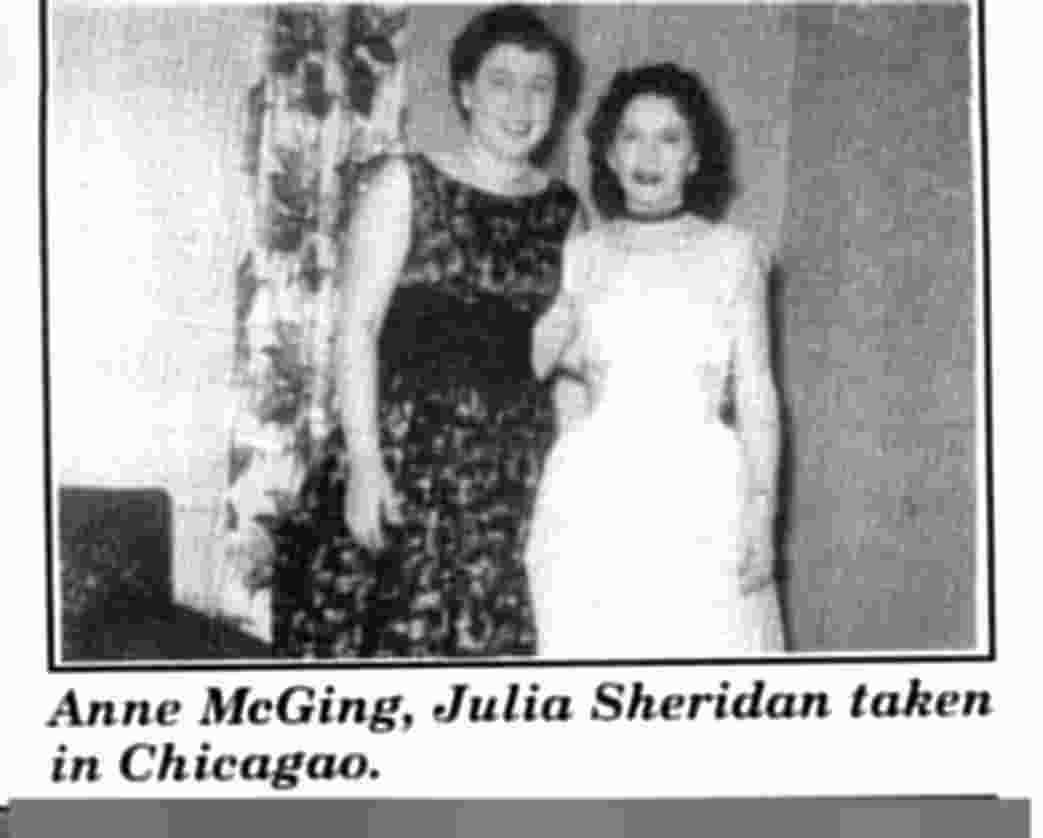 Pretty sure his is my Aunt Anne, now back in Ireland
---
My Uncle Phil and my Aunt Mary
---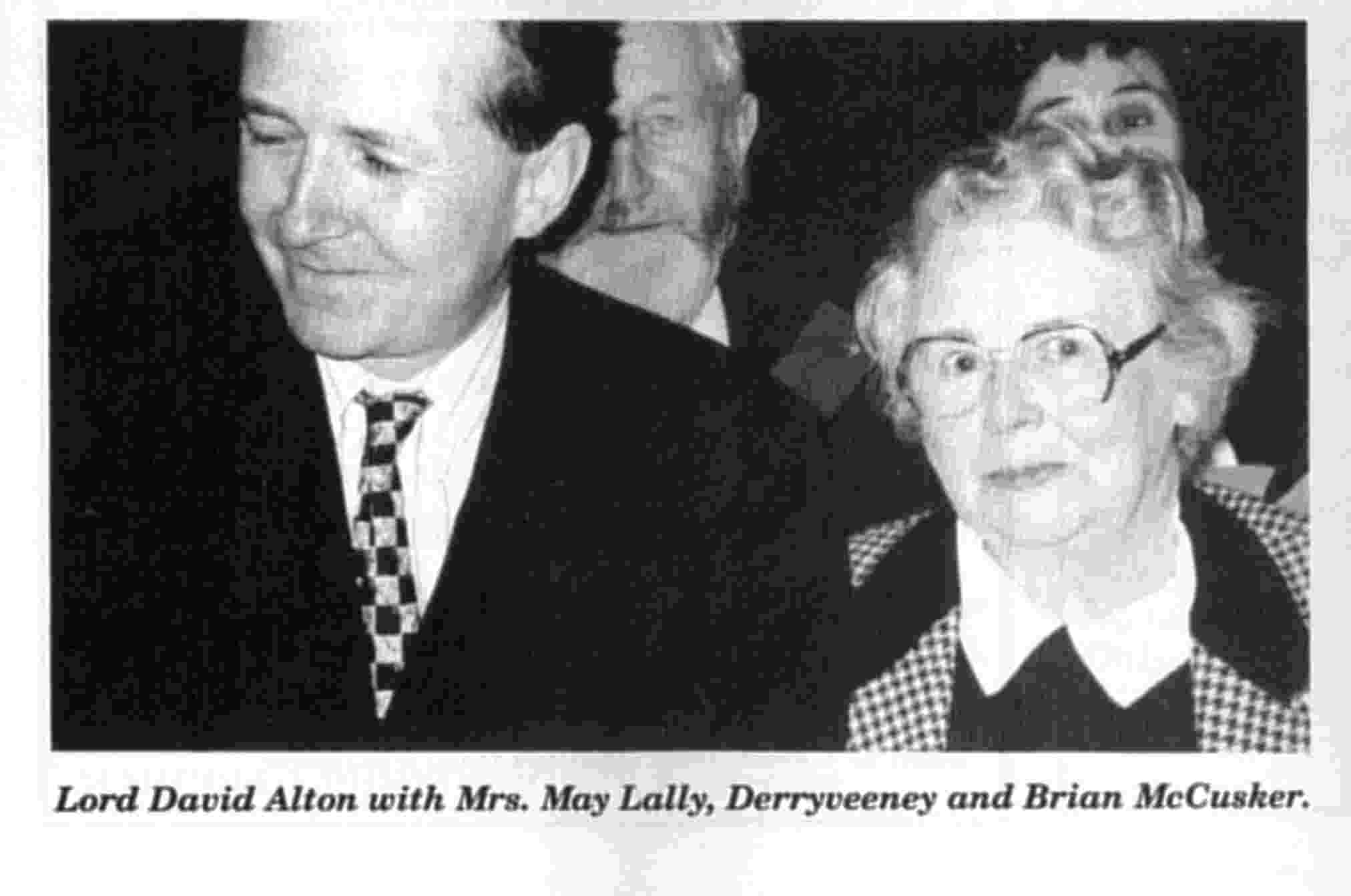 My Aunt May
---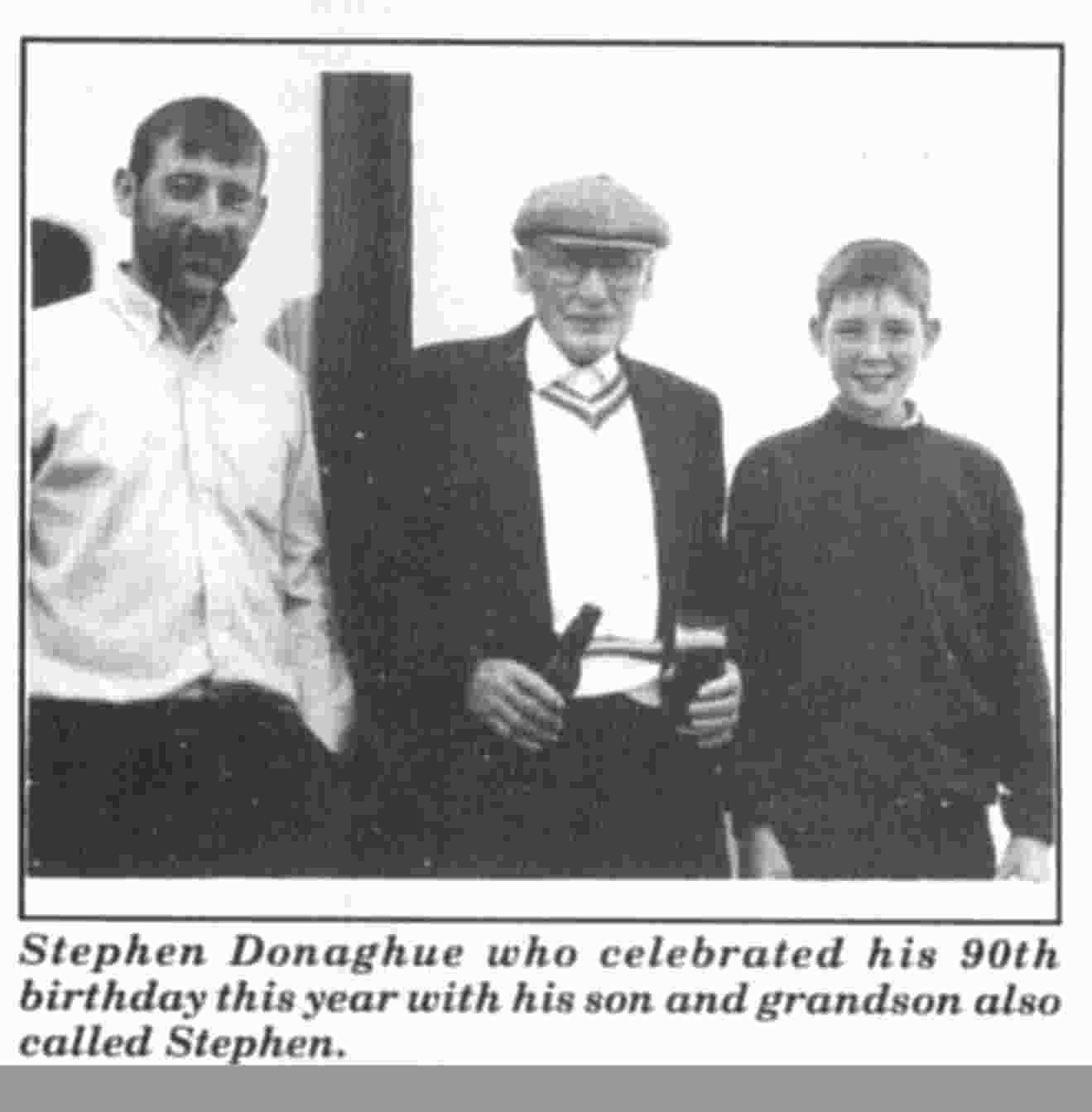 Uncle Stephen Donoghue
---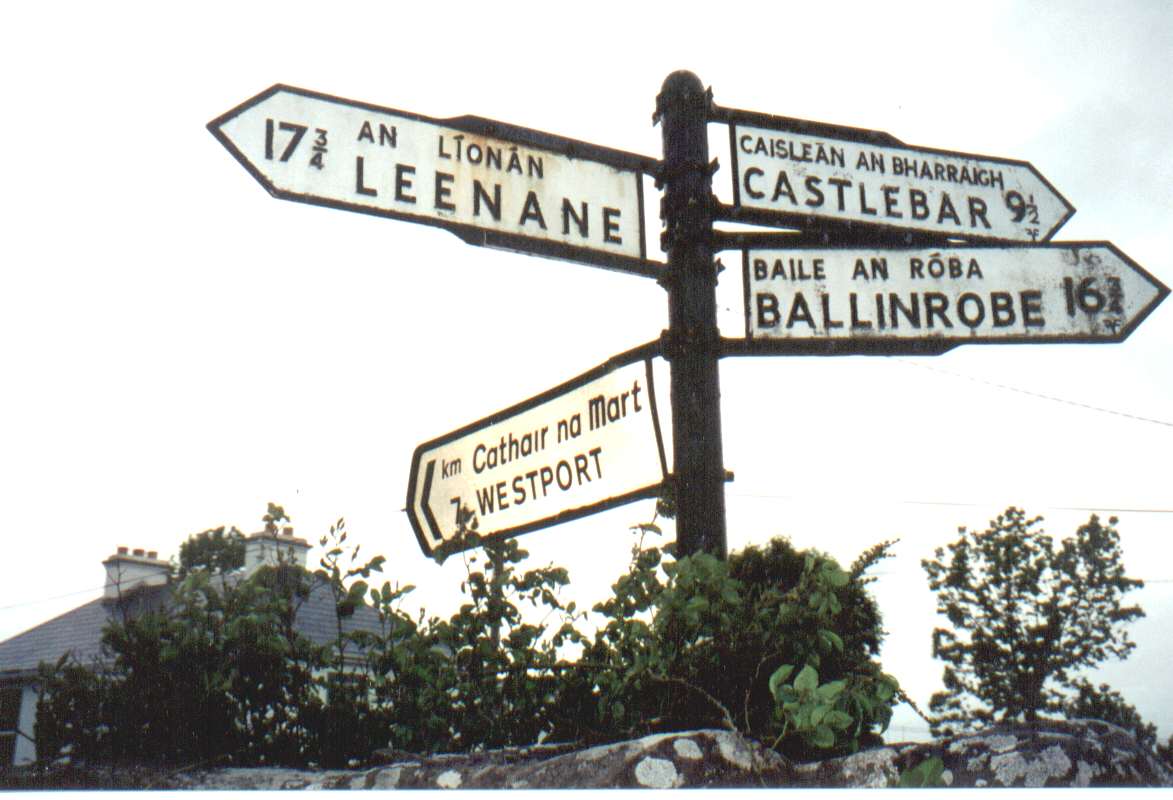 Local street signs
---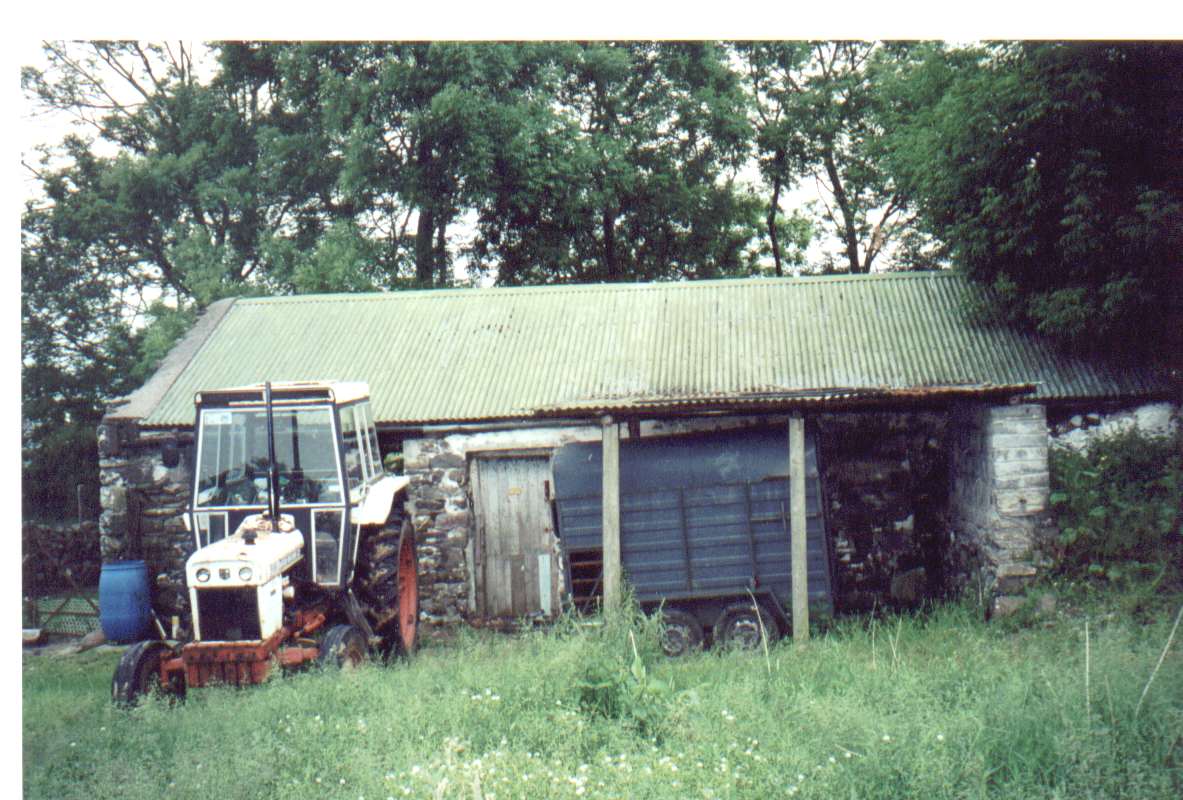 This building, used now as a barn, was indeed my great-grandfather's place in Churchfield.
---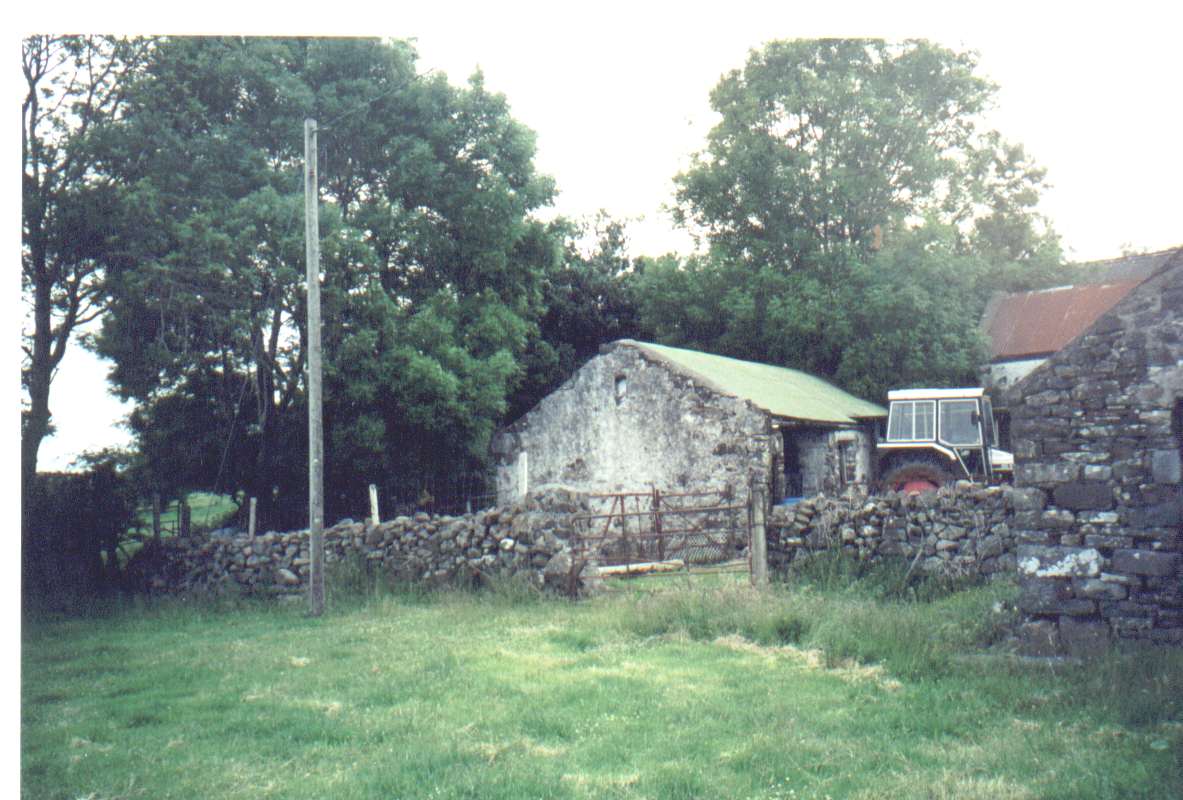 The home place in Churchfield from the road.
---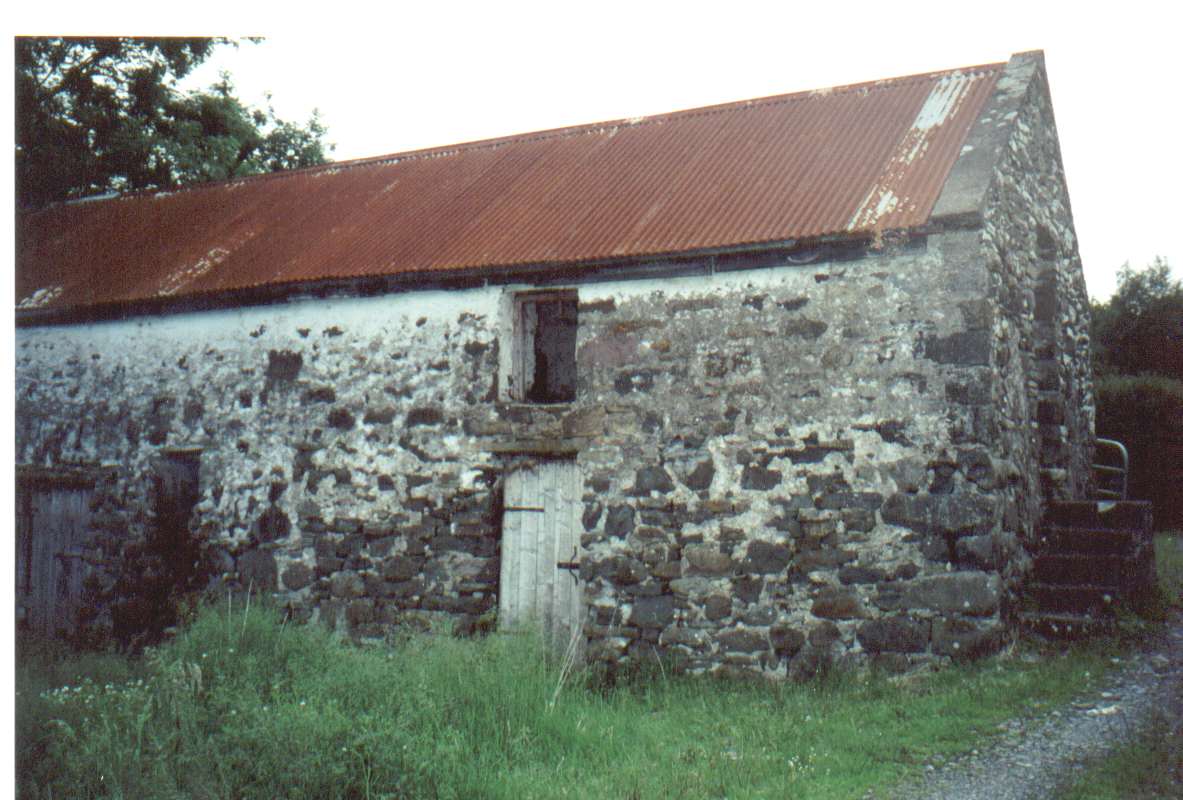 This is the building later added to the house, used by my great grandfather at times for dances that were NOT sanctioned by the local priest. Great grandfather had less than a sterling view of the priests.
---
Brendan McGing's funeral home in Westport.
---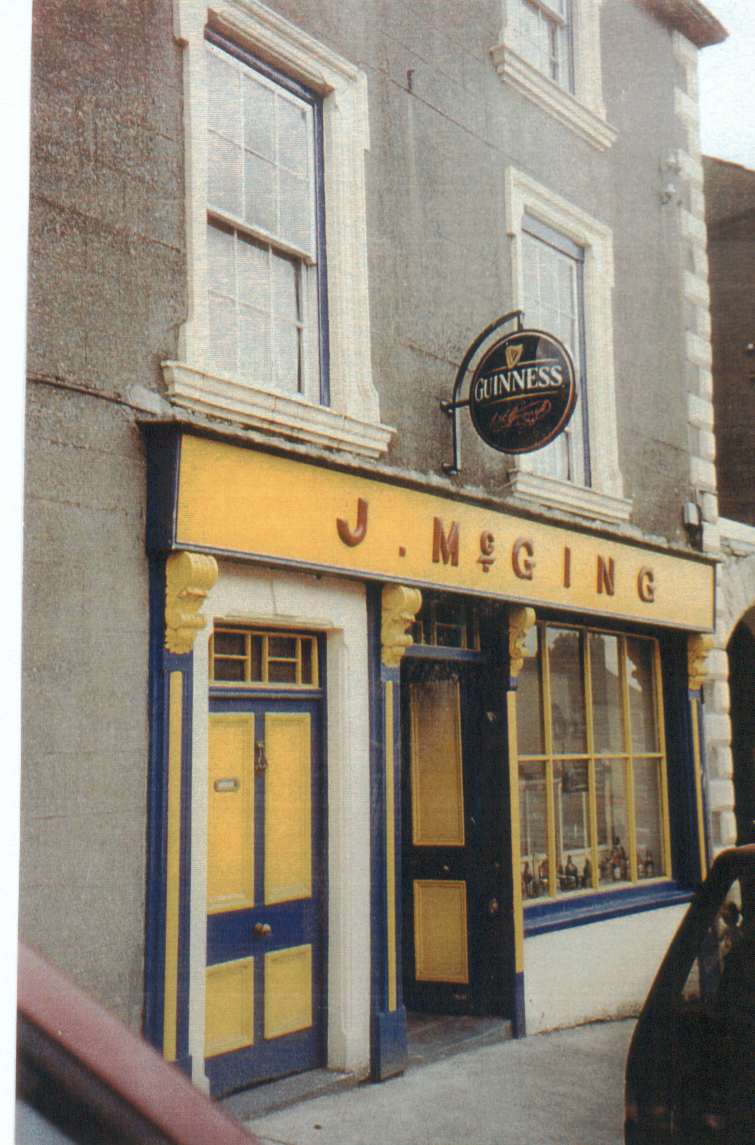 John McGing's pub, Westport
---
At the pub. Mick Collins is my uncle, May Lally is my aunt.
---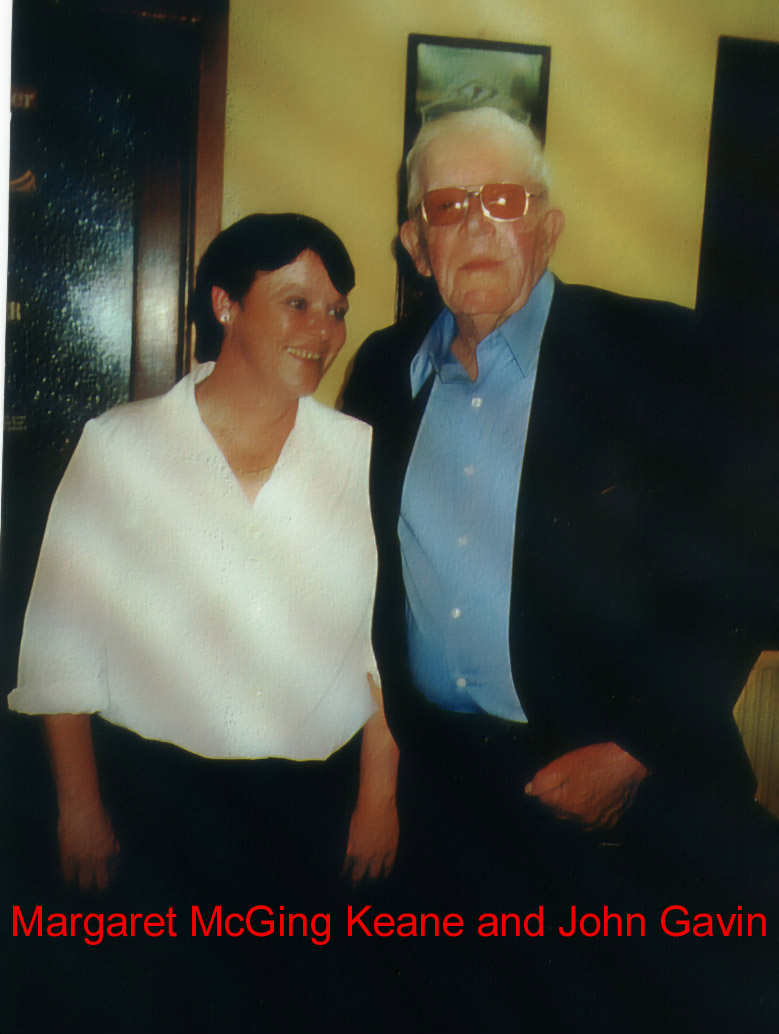 More folks at the pub.
---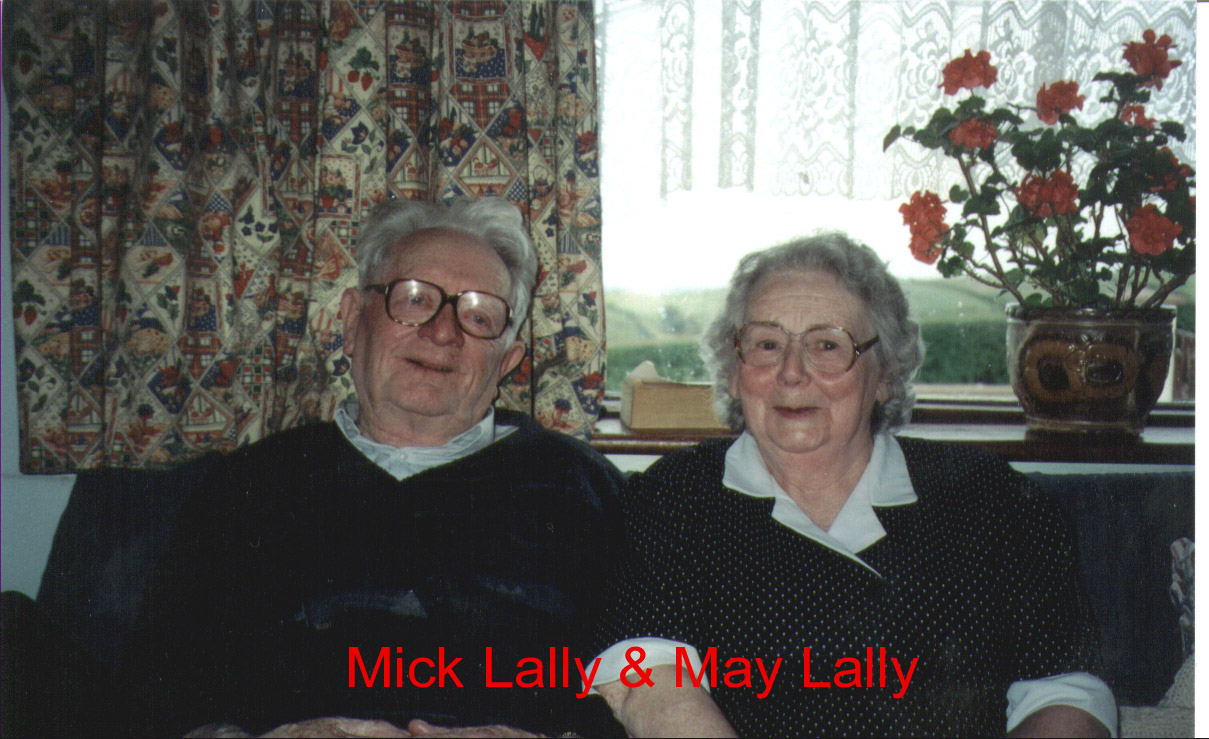 Cousin Mick and Aunt May
---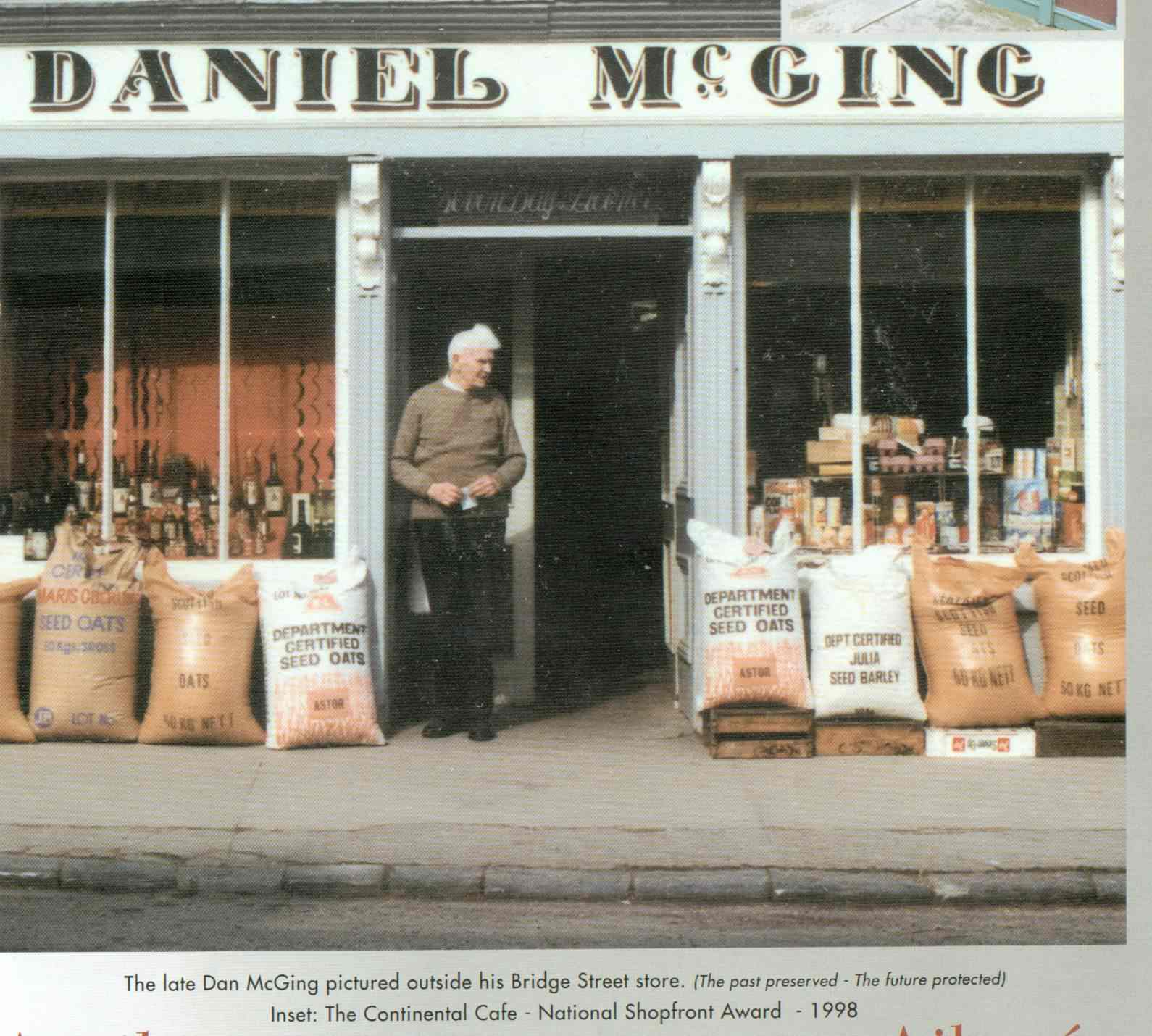 Daniel McGing in front of his store
---
Daniel McGings store
---
My twin uncles Jim and Austin
Mary McGing Sheridan B 1836
Sister of Philip and Honor
---
I have found the following on the web, so hopefully they are archived here instead of disappearing as the web changes. They should all be clickable.
| | |
| --- | --- |
| Kieran McGing 2002 | Peggy McGing, seated right |
| Sean McGing | Kimberly McGing Bobby |
| Kieran McGing | |
| Daniel McGing | |
| Greg McGing 2002 | MICHELLE DAVITT, Fiona O'Malley, Kate O'Doherty and Caroline McGing pictured at the Burrishoole G.A.A. Dinner Dance in the Castlecourt Hotel, Westport. Photo: Michael Donnelly |
| Catherine McGing, Rose of Tralee 2002 contestant | Peter Senior and Peter Junior |
| Helen McGing (UK) | Mem, Aliye and Nicola |
© McGing Genealogy All rights reserved.